3rd Party Sponsor Billing
3rd Party Sponsor Billing
3rd Party Sponsor Billing
UCCS SFS - Payments -
3rd Party Sponsor Billing
3rd Party Sponsor Billing Request
Please submit your 3rd Party Sponsor Billing Request as soon as possible after registering for the upcoming semester. This form is required EVERY TERM you would like UCCS to bill your 3rd party sponsor for your tuition and fees.
To submit the Sponsor Billing Request, please log in to your myUCCS student portal, click on the "hamburger" menu icon [
] in the upper right corner, select Student Financials (Bursar), then click on the Sponsor Billing Request tile.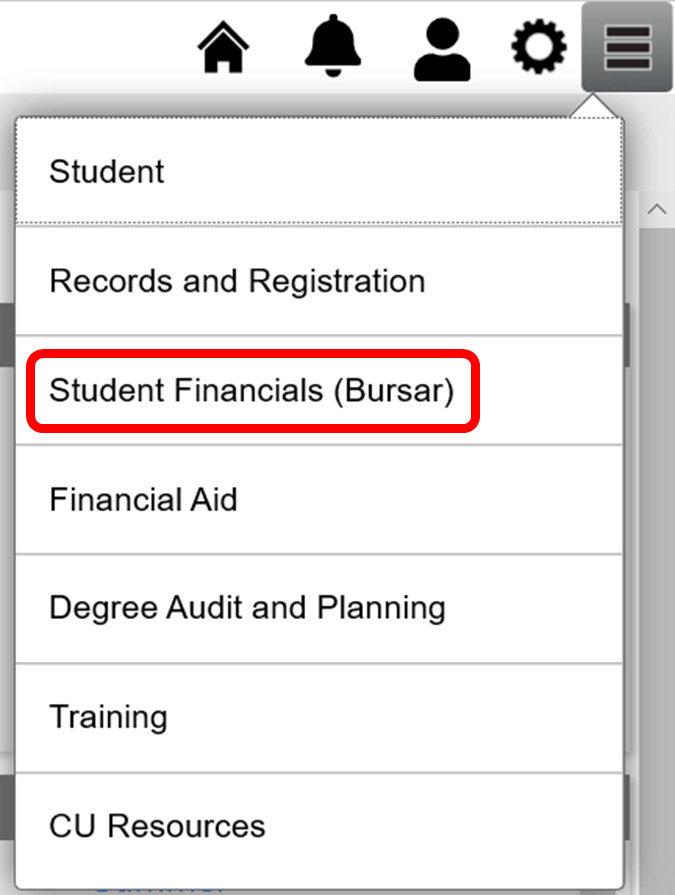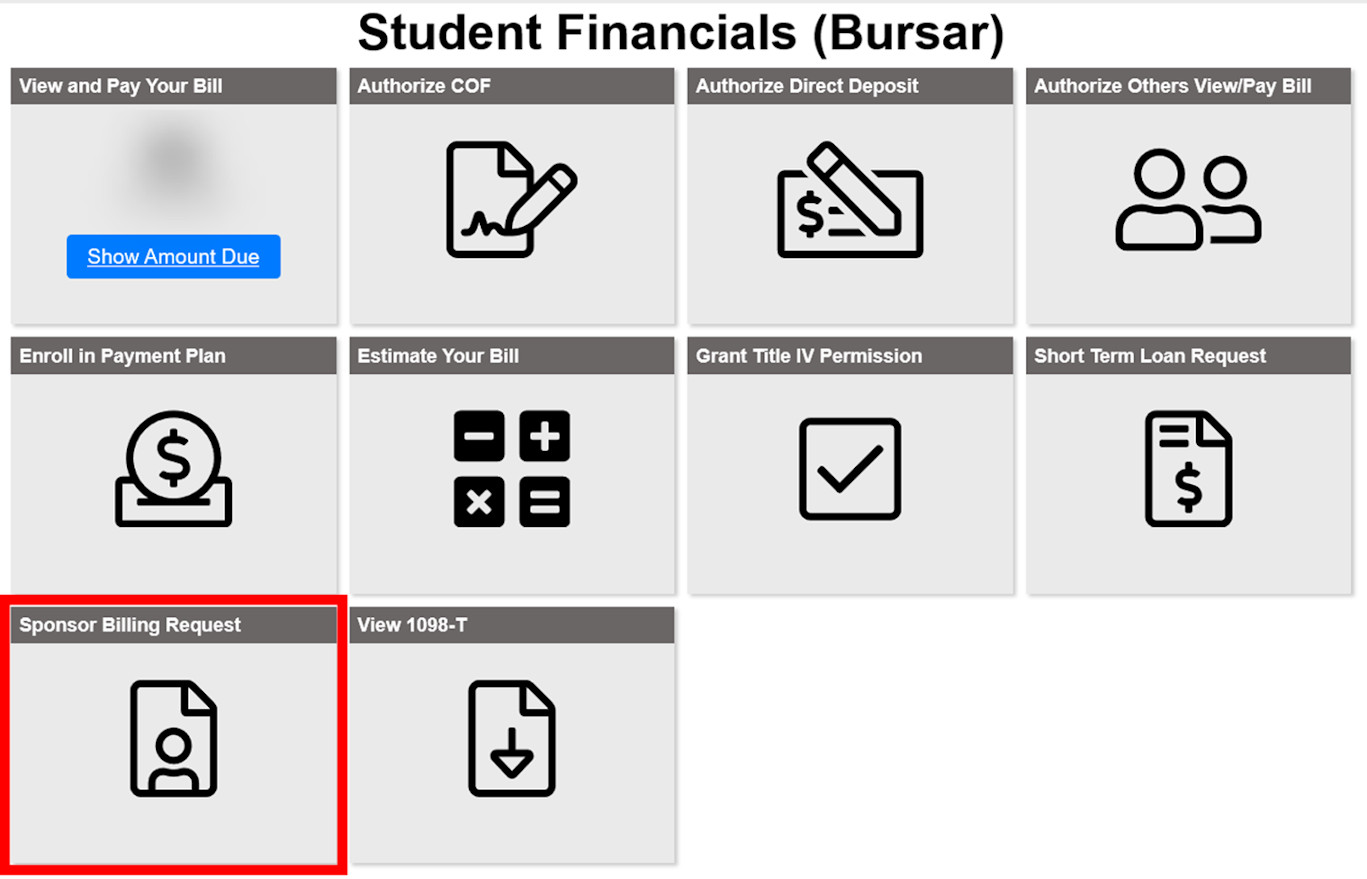 Your student information will be automatically populated in the form. You will need to select your sponsor. If you are unsure of your sponsor or do not see your sponsor in the drop-down menu, please type in the name of your sponsor in the provided field. On the next page you will be able to upload your Letter of Authorization.
General Letter of Authorization (LOA) form can be found here
MAIL
University of Colorado at Colorado Springs
3rd Party Sponsor Billing
1420 Austin Bluffs Pkwy
Colorado Springs, CO 80918-3733
EMAIL
STOP BY
Main Hall, 2nd floor
Cashier Window
3rd Party Sponsor Billing Information
3rd Party Sponsor Billing information for students

3rd Party Sponsor Billing information for Sponsors

3rd Party Sponsor Billing information for CH.33

Textbook Special Accounts

3rd Party Sponsor Billing information about Textbook Special Accounts

Division of Vocational Rehab (DVR)

3rd Party Sponsor Billing information for the Division of Vocational Rehab (DVR)